McKees Rocks Tobacco Free Allegheny Mural
The mural with Focus on Renewal was to bring attention to the dangers of Tobacco use.
Special Thanks to father Ryan.
detail of the "mural in a mural" (one of Kyle Holbrook signatures in many murals.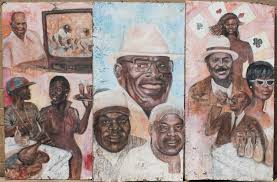 Hill District staple Larry's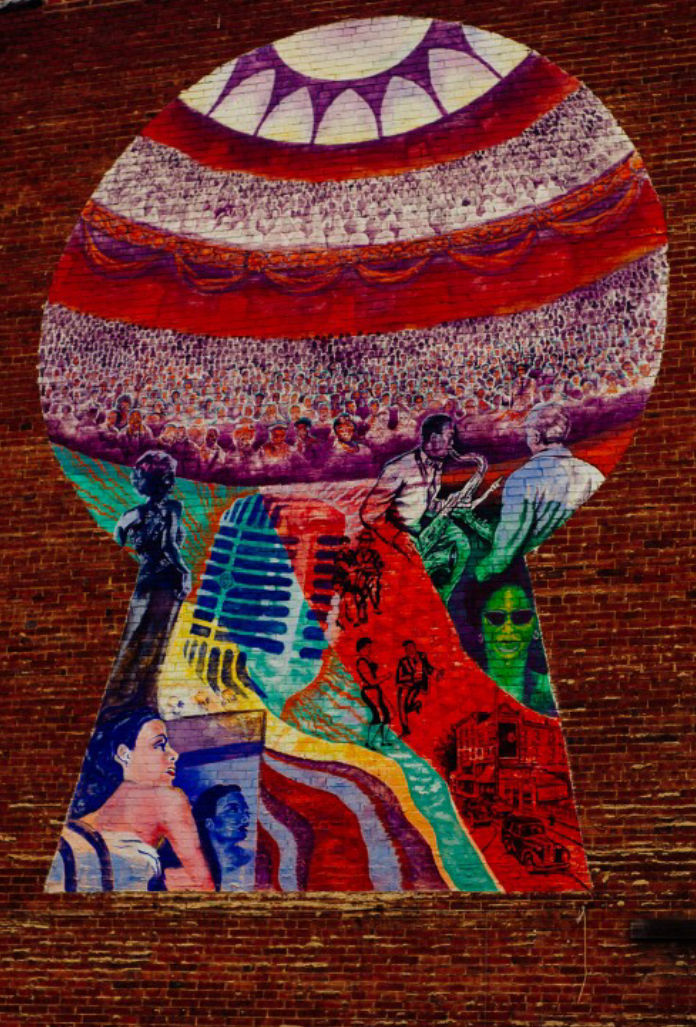 New Granada theatre Mural
by Ashley Hodder, Chris Savido and Kyle Holbrook.
Hill District, Pittsburgh. 2006